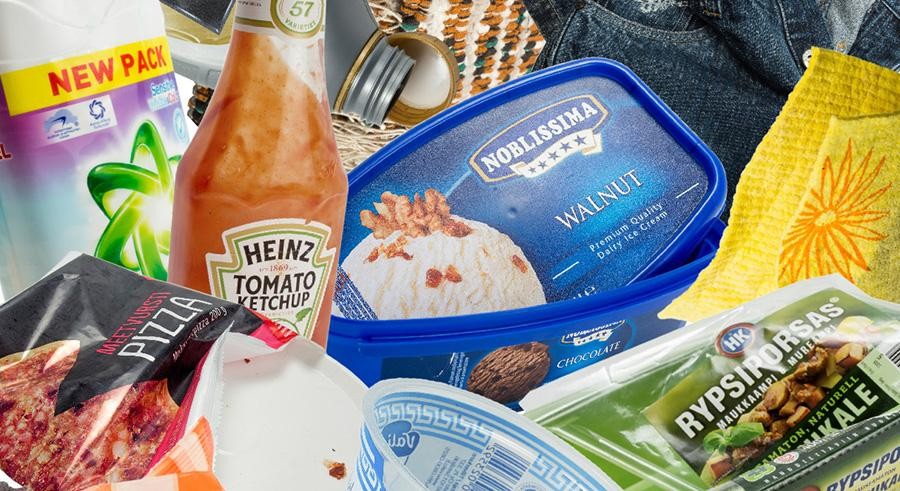 Household waste sorting instructions
SORTING BY HOUSEHOLDS PLAYS A MAJOR ROLE
We can help protect the environment and preserve natural resources by recycling usable items and sorting any waste we generate. Household sorting of waste is a pivotal step in making
sure that valuable materials are reused. Salpakierto complements the work carried out by households through the innovative technical solutions it uses in its waste treatment operations and by ensuring it collaborates with the best recycling and material utilisation partners.
Find the instructions on how to sort your everyday household waste, household packaging waste, electric equipment, garden waste, hazardous waste, medicines, furniture and other bulky items as well as construction and renovation waste. You can find the instructions on the menu on the left. You can also order printed brochures in various languages.
Find the nearest collection point
Waste sorting webinars
Do you have problems in sorting your household waste? Webinar will help you master your waste sorting skills. Webinar is free of charge.
Do you want to know how to recycle for example the wrappings of a coffee package? Or are you overall wondering what is the real use in waste sorting? Webinar by Salpakierto Ltd will give you answers to these and many other questions.
Attend our free of charge Teams-webinar in english November 15th  at 1 pm.  Link to the webinar will appear here:
During the webinar you can send questions for our recycling coach. Welcome along!