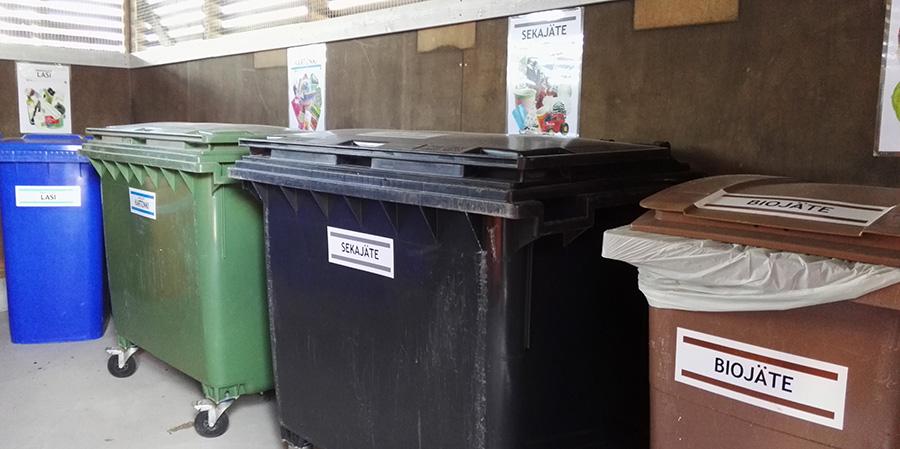 Waste management for residential properties
Under the Waste Act (646/2011), all properties used for residential or leisure activities must join a municipal waste management system. In practice, this means joining a waste collection service. Properties must comply with the waste management regulations issued by the Lahti Region Waste Management Committee (local waste management authority), which complement legislation on waste management.
The 9 municipalities of the region are governed by uniform waste management regulations. These cover the sorting and collection of waste, the intervals between waste collections, and other similar matters.
In most of the area property holders are responsible for organising waste collection of mixed waste. In Asikkala, in the built-up areas of Heinola, and in Hollola, Lahti, Myrskylä, Orimattila (except for Artjärvi), Padasjoki and in Pukkila, the property holder must arrange waste collection.
In Kärkölä and sparsely populated areas in Heinola and Orimattila (Artjärvi) the collecetion of mixed waste is organized by Salpakierto Ltd. Also the collection of biowaste in the built-up areas of Heinola and Orimattila is handled by Salpakierto.
Salpakierto has arranged a bidding process for the collection of biowaste, metals, plastic packaging, carton packaging and glass packaging in the entire operating area. The collection of these wastes will be organized by Salpakierto in the whole area starting from October 2023.
Regardless of who is responsible for waste management, the same rules apply to the collection of household waste.